New Clients
At Island Animal Hospital we are always accepting new patients!! Our goal is to consistently give every client and patient the same excellent customer service and patient care every day. We recognize that moving to a new area can be challenging and finding the right veterinarian is important. We have been a family oriented, veterinary hospital on the Island of Venice, serving Sarasota County Florida for over thirty years.
Our staff takes the time to foster a relationship with you and your pet, and we truly care. We actively support Venice and our local community. Whether you are transferring to us locally or from states away, we will help you acquire your pet's medical records and make your transition to our hospital a positive, smooth experience. Our staff members look forward to meeting you and all your family members, welcome to Island Animal Hospital and Venice Florida!!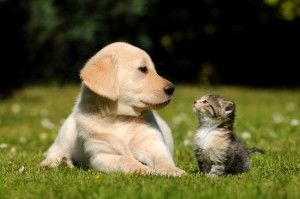 NEW PUPPY OR KITTEN?
Congratulations on your new puppy or kitten!!!! What a fun, fast, rewarding, (and challenging) phase you are entering into. There is a lot to know about puppy and kitten health and behavior training, and our veterinarian and staff can help. Optimally, we check puppy and kittens at 8 weeks, 12 weeks, and 16 weeks. Vaccinations are only a small portion of the visits, as we spend time also discussing exam findings, growth, preventatives, behavior, weight, diets, and answer all your questions!! We will discuss the individual lifestyle of your newest family member and develop the best preventative plan to get them started off on the right foot in life. We thoroughly love being a part of your new journey and watching your little furry friend grow up to be a valued lifelong friend. Our full staff is also here for any questions or concerns in between exam visits so don't hesitate to call!!