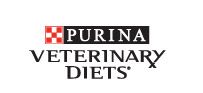 Island Animal Hospital – Products We Offer
We carry a variety of heartworm medications and flea and tick preventatives. Stop by the hospital and our assistants will help you select the best products for your pet.
We also offer veterinary diet wet and dry foods from the following manufacturers:
Proper nutrition is key to dog health and cat health. That's the idea behind the entire line of veterinary pet food from Purina Veterinary Diets® – specialized nutrition that makes a difference. Each of our unique formulas is backed by scientific research plus Purina's pet expertise.